Mascia NDT

Welded costructions
Welded costructions
Welded Constructions

Following a long experience on Non-Destructive Testing and weld repairs of all types of steels, Mascia NDT has restarted to operate in the welding constructions field, which represents the background of its more than thirty-year activity, obtaing the UNI - EN - ISO 3834 - 2 certification.

Mascia NTD & Welded Constructions  has obtained additional qualifications for welders, welding operators and welding procedures, according to ASME IX and EN 15614 std.
| | | |
| --- | --- | --- |
| WELD PROCESS | ASME  | EN |
| Gas Tungsten Arc Welding | GTAW | 141 |
| Shielded Metal Arc Welding | SMAW | 111 |
| Gas Metal Arc Welding | GMAW | 131-135 |
| Submerged Arc Welding | SAW | 121 |
The qualifications cover the requirements for  important industrial branches and plant   e.g., power, oil & gas, chemical, petrochemical, and different materials,  e.g., carbon steels, low-alloy steel  (gr.11,12, 22, 91,92) stainless steel (including applicable Post Weld Heat Treatment), for thickness up to 200 mm, duplex s.s., superduplex s.s., Alloy 59, F6NM, buttering and overlay.

If the order concerns special alloys or specific types of welding, Mascia NDT can   rapidly obtain the dedicated qualifications.

The company is skilled in the execution of welds according to the most modern technologies. It can also assemble  components such as valve bodies, tanks, piping, flanges, fittings etc.

Mascia NDT can completely execute constructions basing on the Customer's designs.  It can buy materials according to drawings, specifications and instructions or also assemble finished or semi-finished products supplied by the Customer.

Since long time Mascia NDT has been performing all type of Non Destructive Testing employing qualified personnel (internal IIIrd level - ASME EN).

Any construction can be quickly verified with different types of NDT tests,e.g., penetrant liquids (PT), ultrasonic (UT), magnetic (MP), visual (VT) radiographic (RT), for small, medium and high thickness (up to 300 mm), certifying the full compliance of materials and welds.

When request Mascia NDT can also perform the Post Weld Heat Treatment and further checks such as dimensional, hardness, PMI etc.
Main components of possible production and supply
Mascia  NDT is specialized in the manufacturing of important welded construction. Components or apparatus that can be integrally produced by Mascia NDT & welded construction,  including:
- Very thick and rating Valves Bodies and Bonnets
- High-Medium capacity tanks
- Welded Steel Pipe
- Connecting pipes
- Flanged or buttwelded reduction 
- Construction on customer drawing
As above said, such constructions are made by assembling materials supplied by the customer or providing fully finished components according to customer drawings and specifications, acquiring the necessary materials, machining, welding, PWHT, NDT and sandblasting, all in accordance with the requirements of customers.


Here below some examples of recently made welded construction: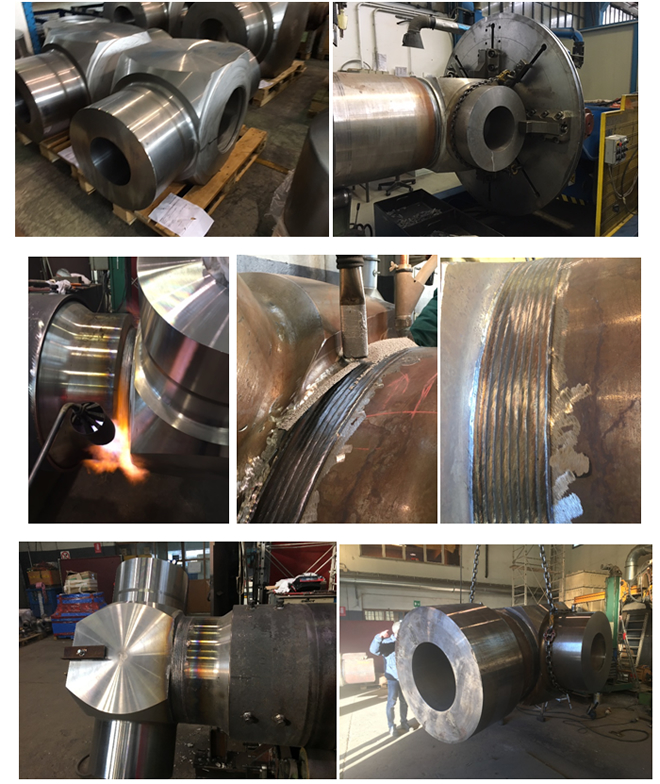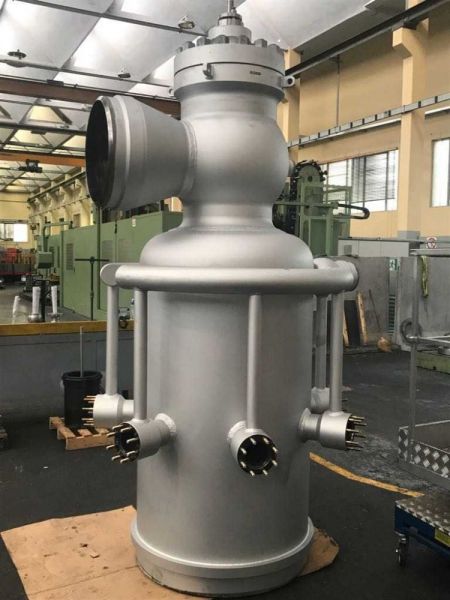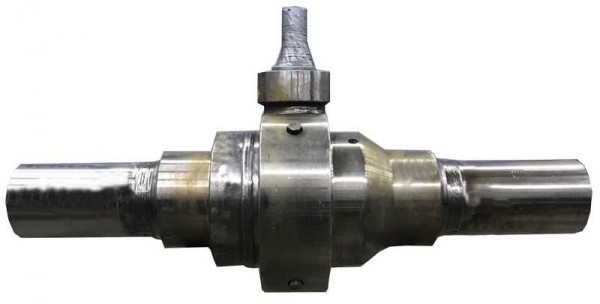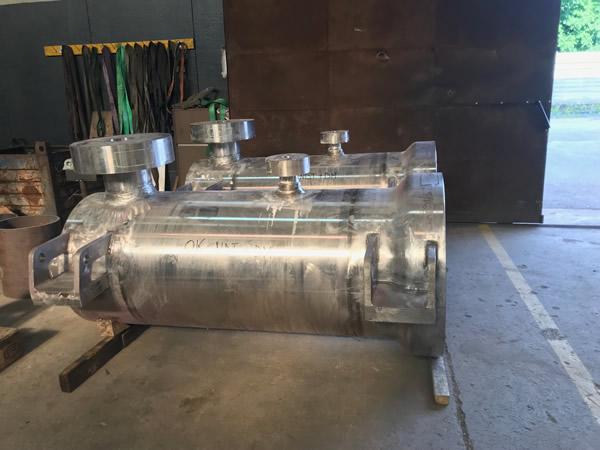 Preparation, assembling, welding, UT and RT of DN 18" and 26" Rating class ANSI 3250 – Material ASME SA 105 – ASME SA 182 F91 – Welded thickness 150 and 215 mm.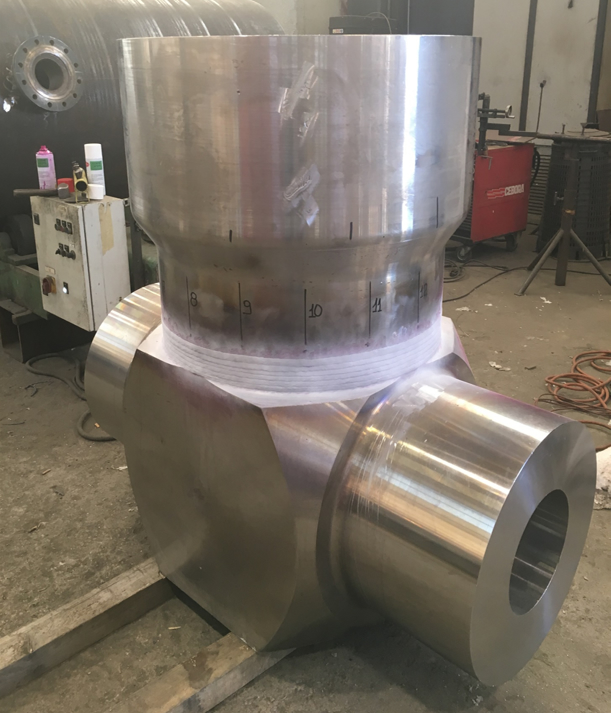 Examination by linear accelerator on weld over 200 mm thick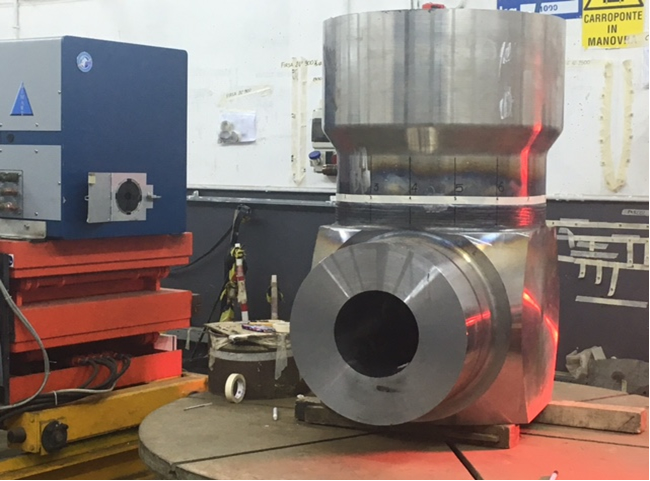 Delivering

Complete machining and welding of desuperheating chamber welded on globe valve.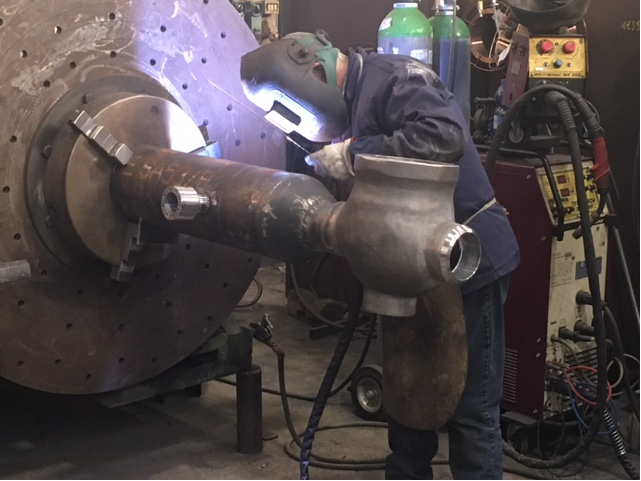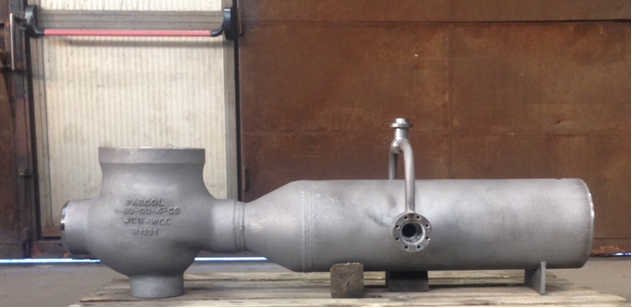 Welding of reducers on cast valve bodies and welded flanged curve checked by RT/PT/MP/ Hardness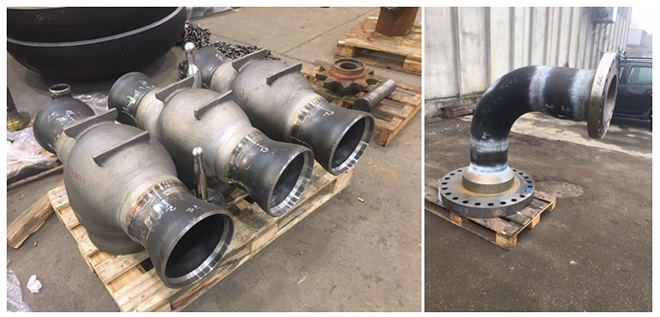 Assembling, welding checks and inspection of tanks, pipe, dished ends made of carbon steel, stainless steel and NDT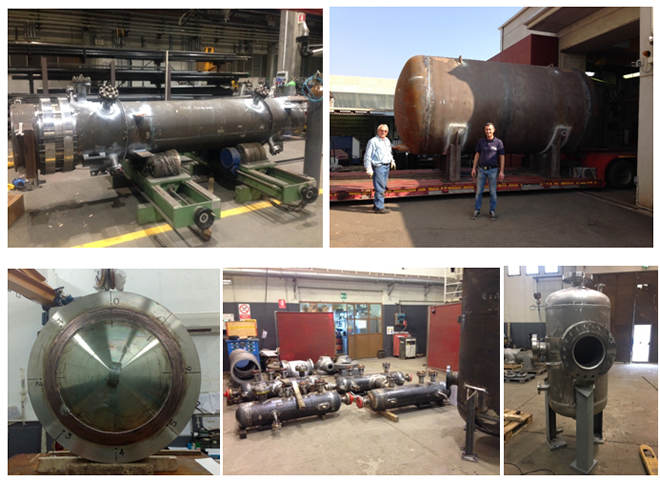 The Mascia NDT has long time been recognized not only for the quality of its work, but also for its great flexibility and the prompt deliveries.